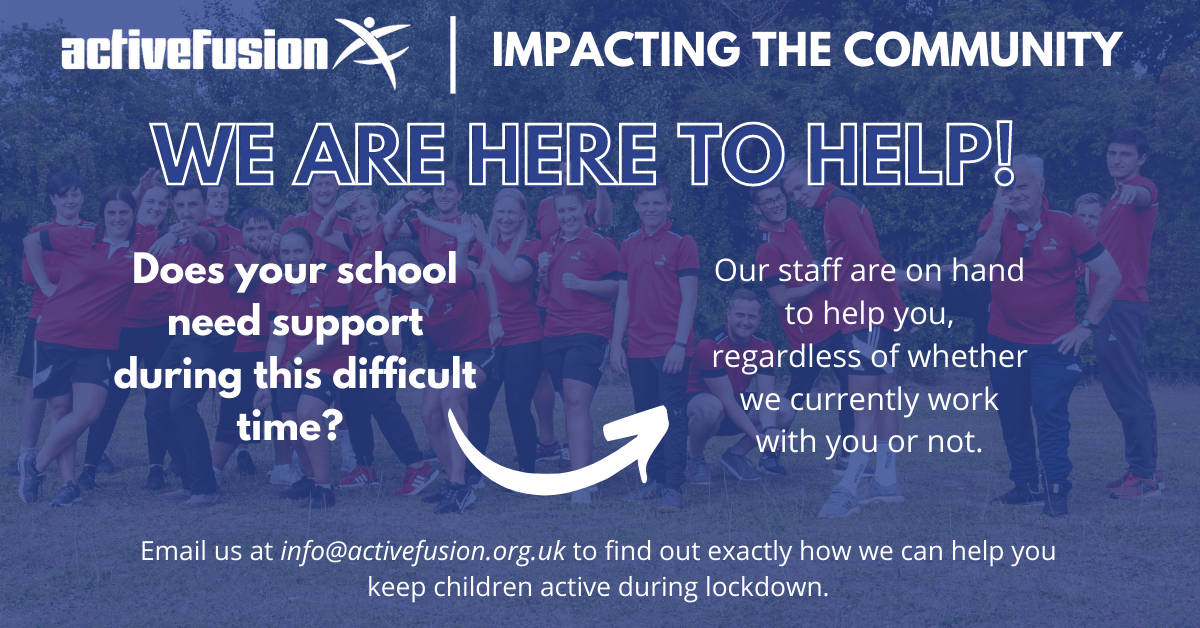 Active Fusion staff to step up again
Members of the Active Fusion team have made themselves available to all schools across Doncaster, Rotherham, Sheffield and Barnsley.
During this period of uncertainty, the team have been made aware that schools in the area are staying open for pupils.
In light of this, the team have stepped forward and would like to make themselves available to help in any of the schools, regardless of whether Active Fusion currently work there or not.
Even with the news that grassroots sports will be suspended during lockdown, extra-curricular activities within a school setting will still be taking place.
Any after school clubs currently being delivered by Active Fusion will continue as normal, unless stated otherwise.
Active Fusion Head of Operations, Jonny Allan, said: "Anything we can do to help support teaching staff and pupils across South Yorkshire during these challenging times we will be happy to do.
"We have staff placed around South Yorkshire, if they are well, and their households are well, will no doubt put their hands up to help their communities during this time."
Active Fusion are following the current government guidelines about prevention and spread of the virus, putting in additional measures to keep children, faculty and their staff safe.
In the meantime, Active Fusion's social media channels will reflect on all the positivity going on in and around the UK.
The team will be sending out links to schools and parents which will give them tips, advice and ideas about how to keep active when at home and challenges they can do.
If you would like to know more about how Active Fusion can help your school, community or family, please get in touch on info@activefusion.org.uk.
Take care and stay safe.