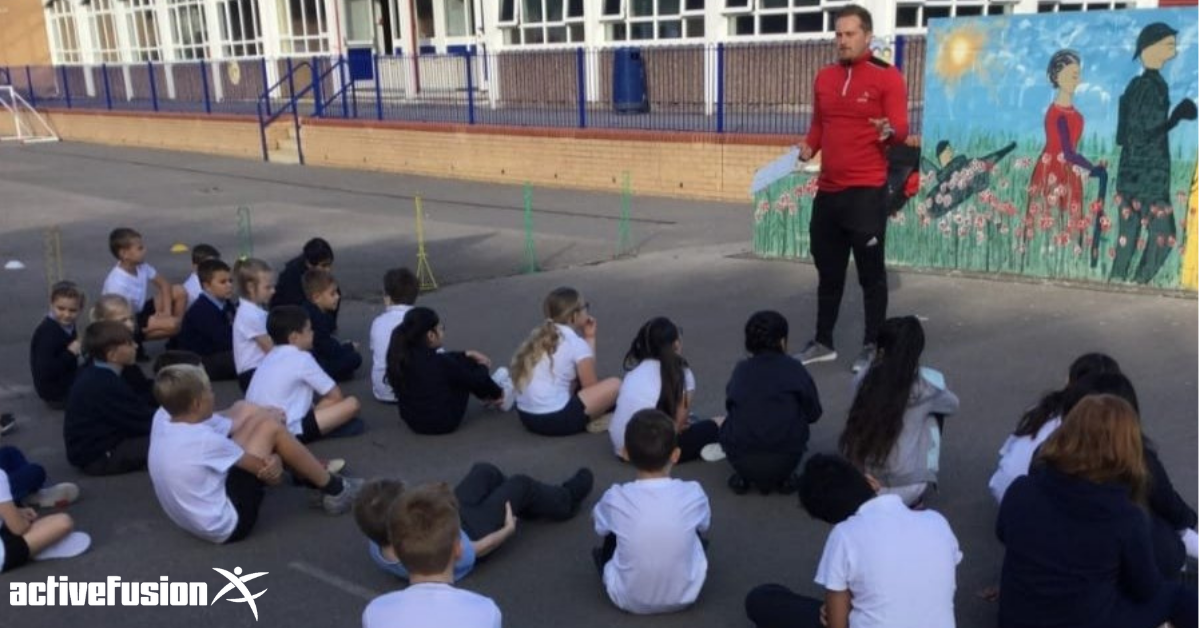 Active Fusion coaches delighted to be back in schools
After months of little to no PE lessons taking place across the country, the Active Fusion team are back in schools across South Yorkshire delivery quality PE.
The sporting-based charity have battled through the pandemic and are back offering schools a variety of different opportunities to keep children active and teachers prepared to deliver safe PE.
With many schools shutting for lockdown on 20th March, children have struggled for routine, with a vast majority of children having done very little in terms of physical activity.
With that in mind, the staff at Active Fusion have introduced a number of new safety measures to ensure the delivery of PE is both safe and fun for children moving forward.
The new measures, which includes sanitising equipment, outdoor delivery and minimal equipment sharing during sessions, are just a few of the ways that Active Fusion are making sure children continue to benefit from PE.
Active Fusion Coach Development Officer, Daniel Tinnion, said: "It feels good to be back working in schools.
"I have felt really relaxed going back into schools and teaching physical activity, this is all down to the hard work and the safety guidelines that school staff have put in place.
"In line with guidance, we wear masks when in doors at all times and have access to hand santiser and equipment wipes so the equipment is wiped down in between each use.
"I feel that it is really important to keep the children active not just physically but mentally too."
Since the start of September, Active Fusion have coaches and apprentices have been delivering PE in schools across the borough and surrounding areas, alongside staff CPD taking place in selected areas to make sure school teachers can deliver the best possible PE to their pupils.
Dance Development Officer, Sarah Belk, added: "It really is good to be back in the school environment.
"All the schools I am working with have excellent procedures in place to keep their staff, children and myself safe. It is great to be able to be part of putting a smile on the children's faces and become more active again."
Throughout the Summer, children across Doncaster were given the chance to be physically active thanks to the Summer Staycation project and the Active Fusion Summer Sports Camps. Buoyed by the positive feedback received from parents and teachers, the team want to keep children active throughout the 2020/21 academic year.
To find out more about what Active Fusion can offer, click here or email info@activefusion.org.uk.