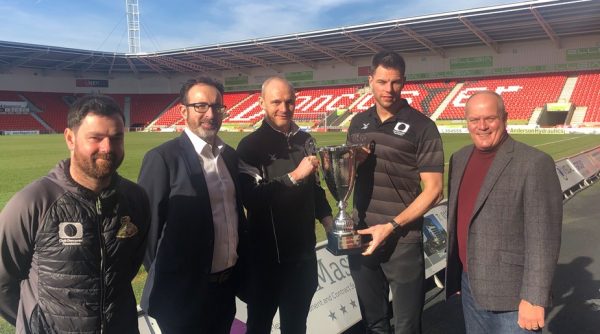 Active Fusion announced as chosen charity for Business Cup
Active Fusion have been announced as one of this year's beneficiaries for the annual Crown Bawtry Hotel DB4C Business Community Cup. 
The 2020 DB4C Business Community Cup will take place on Saturday 30th May at the Keepmoat Stadium and will kick-off at 3pm with The Business All Stars and The Commercial Legends once again competing for the trophy. Now in its third year, the players are drawn from businesses across Doncaster and watched by hundreds of supporters.
Last year's match was a record breaker with an incredible £9000 of funds raised for the chosen charities of the Children's Air Ambulance and the Doncaster People's Disabled Alliance.  This year's beneficiaries will be Active Fusion, who strive to engage young people in physical activity in Doncaster, and Doncaster Mind, who provide a range of services and support to people experiencing, or vulnerable to mental ill health.
Director of Active Fusion, Lindsy James, said: "I am delighted that we have been nominated as a chosen charity for the DB4C Doncaster Business Community Cup.
"We engaged more than 27,000 young people through the power of sport last year and these funds will enable us to work with even more young people to improve their physical health and mental wellbeing.  We hope to develop a love for being active by creating positive habits that last a lifetime for all young people across Doncaster".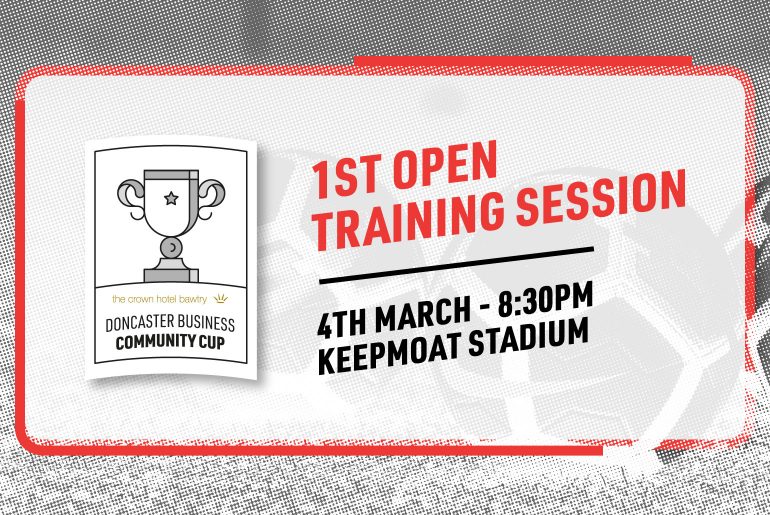 In a new and exciting development, the players will have the opportunity to play alongside two ex-Premiership footballers whose names will be revealed shortly. Once again the event will involve two squads of 18 players who will contest the cup over 90 minutes with penalties being the decider should the scores be level at full-time.
Each player will enjoy a truly professional footballer experience from 12 weeks of training, under the guidance of coaches from Doncaster Rovers FC, which starts with the usual open training session at The Keepmoat Stadium on 4th March at 8.30pm.
DB4C Director and Trustee, Anthony Temperton, said: "Those who sign up will have the opportunity of playing in a competitive match at the stadium, 12 weeks training and the chance to play alongside former football professionals as well as doing their bit for charity in the local community."
"At DB4C we are not just about supporting local causes and charities, we are also about improving the health and wellbeing of business employers and their staff throughout the Doncaster area and this is an excellent example of our work."
Once again business people from around Doncaster have already signed up to be a player on one of the teams so places are very limited. DB4C are currently taking registrations of further players to take part and the cost is just £300 per player and this includes: 12 weeks training up to the event, personalised training top, full kits with name & number on the back (for you to keep), participation medal, great match experience, video stream of the game, ticket for the DB4C Annual Sports Awards Dinner in November to be hosted by the match sponsors, The Crown Hotel Bawtry, networking with other like-minded business people, and finally a chance to do your bit for charity in the local community.
For more information, please visit the Doncaster Business for the Community website.