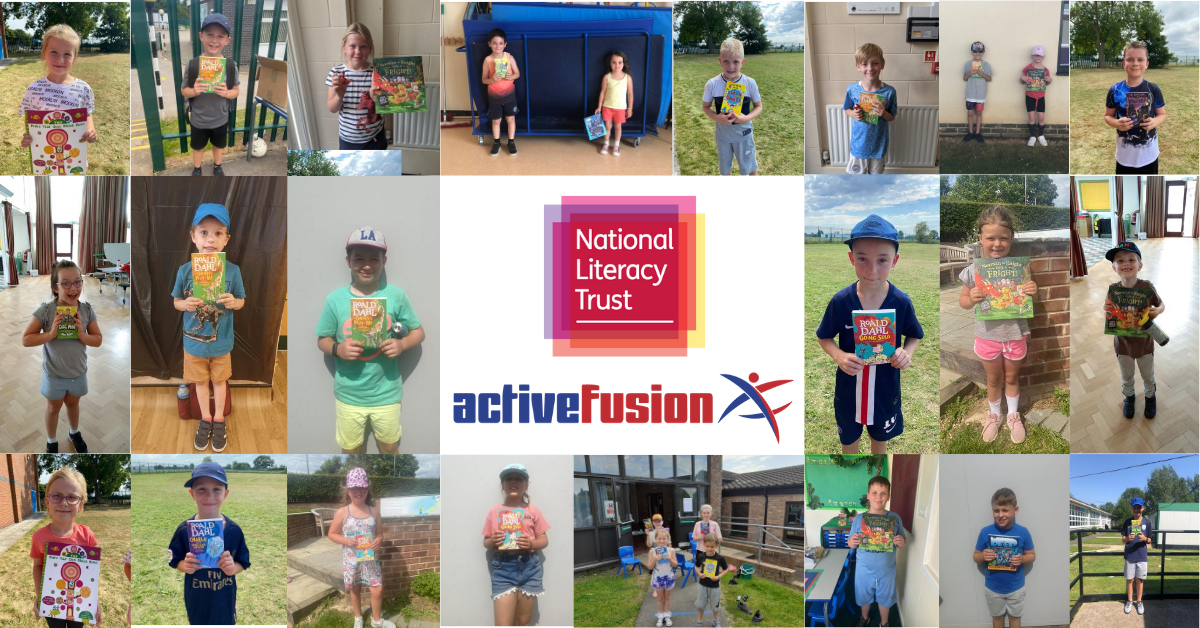 200 books donated to children on Active Fusion summer camps
The National Literacy Trust have kindly donated 200 books which are being given to children on Active Fusion's Summer Camps. 
The independent charity, who focus on improving the reading, writing, speaking and listening skills of children in the UK, have teamed up with Active Fusion to give all children the opportunity to improve their literacy skills in a fun and enjoyable way. 
The collaboration of charities will act to help the community of Doncaster drive up literacy levels, while supporting increased educational and employability skills. 
These books, which range from Harry Potter novels to classic Roald Dahl tales, are being given out as prizes to the children during each of the seven camps being ran during this summer holiday. 
Head of Operations at Active Fusion, Jonathan Allan, hopes this is only the beginning of a lasting partnership with the Trust. 
He said: "The Trust are doing some amazing work across the UK and we are happy that the children at our camps are able to benefit from their generosity. 
"Healthy body, healthy mind is a term we value highly at Active Fusion. We feel it is important for children to be academically fit in order to benefit from the sports education we can offer. Knowing that these books are being given out in some of the most disadvantaged areas in the town is fantastic. 
"We want to be able to offer children across South Yorkshire access to a wide range of different resources and hopefully these books can inspire the next generation of writers, poets and authors." 
With both charities firmly established in schools across the borough, there is a renewed sense of optimism that children can get back to a sense of "˜educational normality' after the impact of the COVID-19 pandemic over the past six months. 
Senior Project Officer for the Trust, Phil Sheppard, added: "It is fantastic to work with Active Fusion during this time.
"It is so important that children continue to both read and exercise during the summer, especially this year and of course to enjoy both!  
"By giving new books away through Active Fusion during their summer work with the Doncaster Staycation is a great way to get children reading, and it is great to see them enjoying sports and stories in equal measure." 
Both charities will be looking to work together on more occasions throughout the year.
To find out more about the National Literacy Trust, please visit https://literacytrust.org.uk/